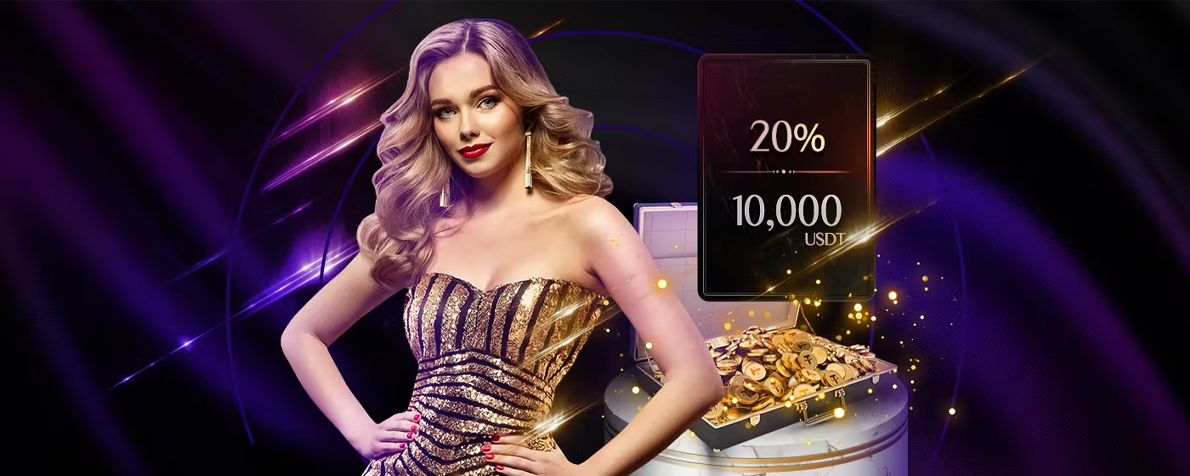 20% cashback on Bitcasino
Bitcoin casinos have been a popular figure in the gambling industry, and players enjoy having the best gaming conditions and the benefits that come with it. One aspect that creates a wonderful environment for gamblers is the promotions Bitcoin casinos have for their members. One promotion that catches the eye is the 20% cashback once you play games at the casino for one week.
Deposit, play and enjoy 20% cashback
Players have to create an account, deposit a stake with the casino, opt into the promotion, and play their favourite games for seven days to participate in this promotion. Once a player deposits with the currency of their choice, they can receive a bonus of up to 10,000 USDT on the eighth day. The cashback amount depends on the amount used to play in the casino and the net losses.
The promotion is open to first-time depositors in the casino from 1st September. The cashback calculation is calculated by winnings-bonuses-bets = net losses. The cashback is also calculated based on the date of the first deposit and not the time. The time requirements mean a player can deposit at any time during the day and get the cashback on the eighth day at 17:00 GMT.
Players can use any currency when wagering, but the payout will be in USDT. Players cannot create multiple accounts in the casino because the cashback can only be credited to one player. The casino monitors the IP address and the household used to create the account to root out double allocation. The casino reserves the right to cancel or suspend the promotion at any time.
Visit Bitcasino.io website