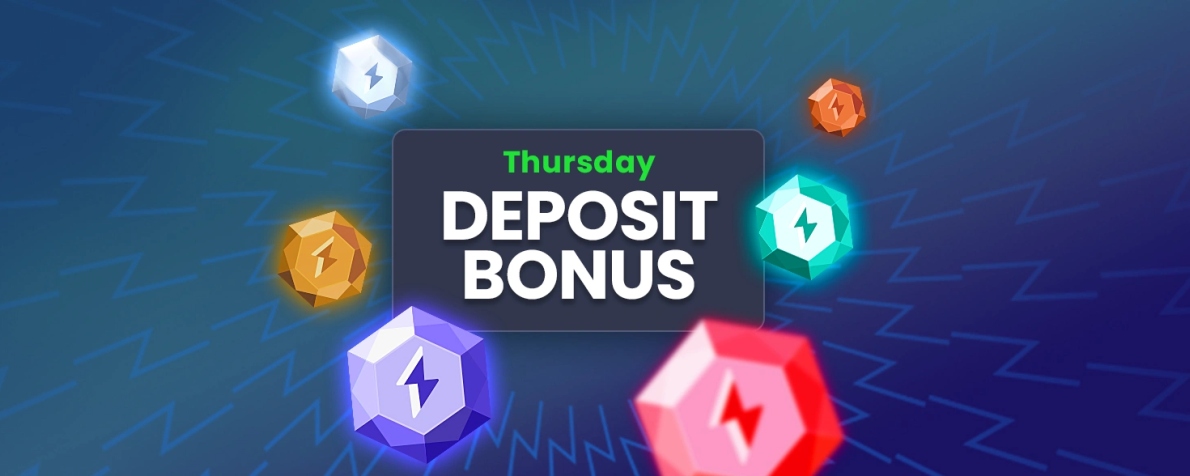 Cloudbet's Deposit Bonus Every Thursday
Provided you're a registered member of Cloudbet, you stand a chance to win a deposit bonus each Thursday. You can win a bigger bonus if you have a higher loyalty tier. For instance, you can win up to €125 worth of bonus if you belong in the Silver tier.
Gold tier and Emerald tier will win you €275 and €1250 worth of bonus, respectively. To get the highest bonus possible, you need to fall between the Sapphire tier and Ruby tier that can get you €2,500 and €5,000, respectively.
Note that to qualify for the bonus, there are terms and conditions you have to meet, and we have mentioned some of them below.
What Are The Terms?
To qualify for the promotion, you must have deposited money into your account within the past seven days. Note that this only applies to players within the Silver, Gold, and Emerald tier.
But if you fall within the Sapphire and Ruby tier, you must have deposited funds within the past 14 days to qualify for the bonus. Since the site has multiple payment options, this is an easy target to meet.
Terms of Service
It's impossible to get the bonus unless you activate it ahead of depositing funds to your account. Also, you should be sure to deposit funds to your account between 01:00UTC each Thursday and 23:59 on Friday.
Once the bonus has been credited to your account, it will be locked alongside your deposit amount until you've successfully played through the bonus or forfeited it.
After the bonus has been credited to your account, you have a maximum of two days to play it. Otherwise, Cloudbet holds the right to forfeit the funds. That means you should play the bonus before 23:59 UTC Friday.
You also need to understand the wagering requirements. At the time, wagering on all games accounts for all the wagering requirements. Nevertheless, some games will contribute higher amounts compared to the rest.
For instance, you can play slot games in the 'Casino' tab; they contribute 100% of the wagering requirement. Table games and slot casinos, on the other hand, only contribute 10% of the entire wagering requirements.
Closing Thoughts
Cloudbet is keen on providing its customers with the best experience possible. That's the reason they came up with this amazing promotion. However, to get a higher bonus, you should try to fall within the Sapphire or Ruby tier.
Since the site has the right to withdraw this promotion at any time they wish, you should take advantage of it when you still can.
Visit Cloudbet website